J.D. Ryder
May 26, 2021 10:48:37 GMT -5
via mobile
Post by Deleted on May 26, 2021 10:48:37 GMT -5
Character Name:
Jack D. "J.D." Ryder
Nickname:
"The Cowboy"
"Silverado"
Hometown:
Houston, Texas
Height:
6 ft 0 in (1.83 m)
Weight:
228 lb (103 kg)
Alignment: (Face/Tweener/Heel)
Tweener
In-Ring Style:
Brawling, High Flying, Technical (loves a good ole' fashioned slug fust like the next guy also sprinkles in high flying into technical finesse)
Bio:
"J.D." Ryder is a good ole' country boy who loves two things a pitcher of beer and fighting. He grew up wanting to find a job where he could do his favorite things while getting paid for it which has led him to Action Wrestling.
He wrestled in high school became State Champion in his first year and was offered multiple scholarships, however tragedy struck after his Mom died before he graduated at age 17. To cope J.D. started drinking which led to him getting into fights and flunking out.
When he's not in the ring he spends his spare time as a bouncer in his hometown Houston. Cause what better way to drink and fight right?
Attire:
Wears a leather jacket, black bandana and noose around neck for entrance. Black shorts/bicycle short style trunks with an brown noose logo on front and Cowboy printed on back, black elbow pads, black wrist tape and cowboy boots.
Theme song:
"Cowboy" by Kid Rock
Pic Base (optional! If no Pic Base, you can describe what he/she looks like here!)
"Hangman" Adam Page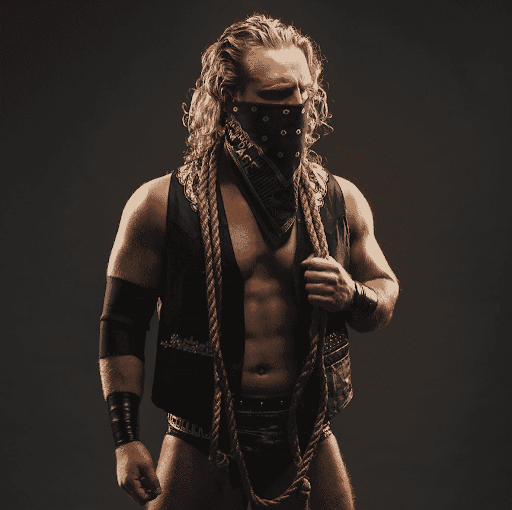 Entrance: (Please write out how your character's entrance will be used for results writing)
The lights in the arena begin to dim. A single horse galloping is soon heard that gradually increases to a boom as the horse gains speed, the beginning of "Cowboy" by Kid Rock plays.
"Cowboy, cowboy
Well, I'm packin up my game and I'ma head out west
Where real women come equipped wit' scripts and fake breasts
Find a nest in the hills, chill like flynt
Buy an old drop-top, find a spot to pimp"
The women in the crowd sing along while some men respond with growns and moans. Suddenly a shrill sound blasts over the P.A. System as the horse belts out a roaring neigh. A brown spotlight then shines on the stage and "J.D." Ryder appears with a pitcher of beer in hand. He is joined by his Manager, Kash Daniels and his Valet, JordanaDRaissa who follow him.
"Give a toast to the sun
Drink with the stars
Get thrown in the mix
And get tossed outta bars"
The Cowboy toasts the crowd and takes a drink before making his way down the ramp to the ring. Once at the stairs he gives Jordana a quick good luck kiss and goes up the steps onto the apron he toasts the crowd again and takes another drink while Kash and Jordana their place ringside. "J.D." then steps on the apron dusting off his feet before entering the ring. Once in he goes to the farthest corner placing his beer under the turnbuckle and takes off his leather vest, black bandana and noose passes it off to Kash while he waits for the match to start.
Favorite moves (at least 15 moves):
Arm trap neckbreaker
Avalanche swinging neckbreaker
Big Boot
Bridging deadlift pumphandle half nelson suplex
Corner dropkick
Discus forearm smash
Elevated DDT
Enzuigiri
Fallaway slam
Float over powerbomb
German suplex
Highknee
Moonsault, sometimes to the outside
Moonsault fallaway slam
Running/Standing shooting star press, sometimes from the apron
Spear
Sharpshooter
Superkick
Swinging neckbreaker from the second rope
Signature move(s):
Cracker Jack (Cradle Tombstone piledriver)
First Outlaw (Double knee facebreaker)
Gallows Pole (Sling Blade)
Hangman Swing (Spinning bulldog)
Last Outlaw (Double knee backbreaker)
Ryder's Song (Spinning crucifix toss)
Whiskey River 2 (Dropkick to an opponent while performing a moonsault onto another)
Finisher(s):
ShotEm (Slingshot flipping Lariat)
Copperhead Road (Arm trap reverse STO)
Rough Ryder Anthem (Kneeling Back to belly piledriver)
Manager (optional):
Kash Daniels-
actionwrestling.freeforums.net/thread/9161/kash-daniels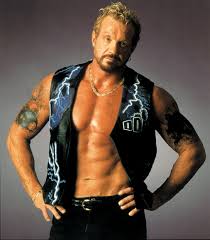 Valet (optional):
Jordana-
actionwrestling.freeforums.net/thread/9156/jordanadraissa