Post by Geoffrey Fuckin' Torrance on Dec 21, 2019 12:51:20 GMT -5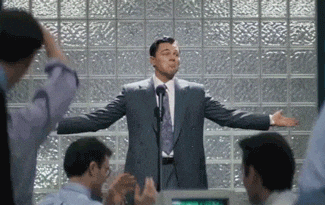 Did you fuckolds think there was a typo in the promo title?
A fuckin' typo?
Men like me don't make typos.
Men like me make your wives wet and your mothers cry…
Out for more dick!
Welcome to my board room you toothless chowderheads! My name is Geoffrey Fuckin' Torrance and I'm Old Money Rich with New Money addictions. I wipe my ass with your salary and use your Christmas bonus as a cumrag.
So what the fuck is a young, handsome, wealthy, poorly-hung shitkicker like myself doing here?
I've emerged victorious from every board room I've ever been in but it gets old metaphorically bashing in the brains of losers who would cut off a nut to be me for a single day...So I came here to literally bash in the brains of losers who couldn't cut off a nut if they tried because most your balls have fallen off in this age of politically correct cuntiness.
Let's just get to the audio assfuckin all you soup cans are begging for.
Starting at the top of the bottom--because that's where all you fuckolds are, believe me, the goddamn bottom--we've got the champion who's more public access asshole than primetime pugilist: Raging Ned the Dead.
Cool, a fuckin' zombie--the height of creative expression. Did they run out of "Ninja" costumes at the dollar store you trite piece of trash? Maybe you can be a pirate next? Is there anything less original and more worn-out in our already creatively-defunct modern era than the idea of a fucking zombie? I look forward to taking a cricket bat to your fuckin' head.
Next up is the pride of the fattest, drunkest, most segregated state in flyover country: Derrick Faggen. He's lauded for having held onto the vest and no shirt look longer than anyone else in AW. That's it right? Because there's no way this guy has done anything outside of form a failed Puddle of Mullet tribute band in back in '92. Or was it a Christian rock band? Was that you? Jars of Gay?
Speaking of disappointment, let's look at Zombie Dickpoorass. You're an apparent legend in this sport...but...Why are you here? The Honey Buttdger doesn't give a fuck so what are you even doing making this grand return? Head back to the dumpster where you thrive. This place, this rumble is for WINNER--it's singular because I'm the only one--and those LOSERS who want to be like me. You? You want nothing but your next line of coke. This place is beyond you now. When's your next title reign? Hold on lemme look into the future...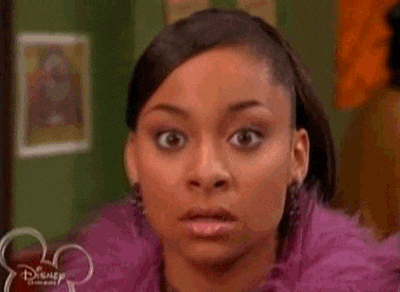 Quote the zombie: nevermore!
Somehow all you wanks have earmarked Coward Del Torre as a possible threat in this Rumble too. The guy who aborted his own main event run because he's
The fuckin' mark with a self-imposed exile to the Loserweights is who I'm supposed to be scared of? Quixote's quests all end one way: murked by a fuckin' windmill
I blow more hot air than anybody else in this joint, so let's go Don.
No one else matters in this shitshow but let's just hit a few other chowderheads real quick:
Konrad I'm gonna slap you so hard you go as retarded as your brother/lover/co-jobber.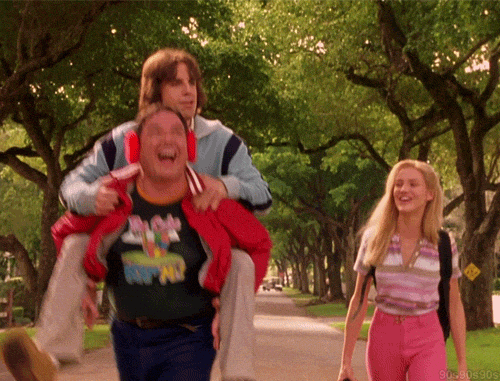 VHS, I'm gonna wear you out like the tape of Showgirls I used to jerk it to. Do not adjust your television sets people, this guy really does suck this hard.
I'm super excited for AW's SECOND fuckin magician to make his debut tho. Quick preview of him being a very, very successful magician and wrestler: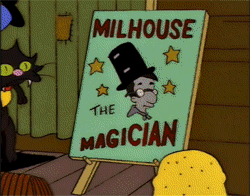 Lose the baggy sweatshirts, Self-medicated Miller and start flashin' those flesh bulbs. They're the whole reason anybody's paid ANY attention to you in your entire life.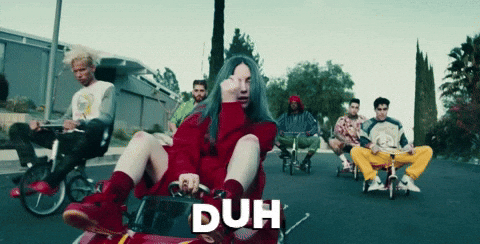 Gird your loins, AW, your Souperman has arrived. Blow me first though because this shit has a little too much heat.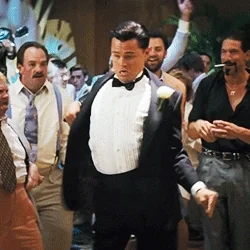 Words: 700
Fucks said: 14
Fucks given: 0