Post by Ms Anicka Swan on Sept 10, 2019 0:43:09 GMT -5
And if I only could
I'd make a deal with God
And I'd get him to swap our places

[The scene fades in as it usually does; it is night time and we find ourselves on the rooftop balcony of Ani's house at the Wolf compound. It was small, three stories tall and looked like a white ivory tower; her mentor's twin daughters refer to it as her Tiny Tower. Anicka was dressed in a pair of black yoga pants and a white wife beater; and right at this moment, as Ani sat there with her legs curled up beside her on the chair, staring into the fire slowly smoking a blunt, she felt as if she had taken a tumble off her Tower, her dark hair began to blow around in the wind from the coming storm. Softly in the background you can hear "Running Up that Hill" by Placebo.]
There's never an easy way to alert someone to destructive behavior. People always want to believe that they know what's best for themselves, even when they don't. A crackhead believes that what he does is right. A drunk believes he needs the substance that's killing him in order to live. A pyromaniac can't imagine a life that isn't surrounded by flames. [She hit the blunt as she stared into the flames.] And a suicidal person... Well... They often don't realize just how bad off they are...
...until it's far too late.

Which is why Ani is taking the time, here and now, to alert the rest of you ladies in this Bitch Brawl, that you have a problem. By actions alone, we know your words are probably as empty as your souls. The bravado you all have shown, the strength you have mustered to come out here, and speak in terms that would often seem "manly" and strong, have been seen through, and recognized for what they are....
...a badly acted front.

A front to keep us from seeing the true you. The weak, the scared, the utterly lost and bewildered women that exists beneath this "manly" demeanor that you have been thrusting forth for the world to see. And we want to help you. We want to be the ones that tell you its okay. You don't have to do this anymore. We want you to know, there is a safe place for you....
...and its anywhere Ani is not.

This behavior Ani speaks of, is the simple idea that any of these women in the match can beat Ani. That you all could step into a ring and show her up in a Bitch Brawl; aka the tits and ass portion of the show; almost makes Ani feel like the Diva of the Damned. [Ani took another hit off the blunt, held the smoke in before slowly releasing it.] Because believe it or not, hear Ani or ignore her, this is Her Match. This match, with all these great names in it, without Ani's presence, would be lost. Almost as lost as the other half of the company is. Not going to say how they're basically doing in all ways, but Ani will say that some are not doing well. And for that matter, neither are many of the ladies in this match. As they've already put themselves in great danger just by signing their names on the dotted line. Ani hopes with more hope than she has ever known that they're smart enough not to make an even bigger mistake, and actually show up.
Because at that point…

...Ani can't warn you anymore...

...She can only show you.

Show you that even though a woman like herself may be eliminated from a contest that had no bearing on her, she is not someone to take lightly. She wants to make sure, she is on the show, with TALENT. You do know what that is, don't you? If not, no worries, Ani'll give you plenty of first hand examples. But if you do, if by some chance, someone has told you what it is, then you know just how much of it Ani's got.
( Endless )

Just how hard it is to challenge it.
( Impossible )

And just how much of a fool could be, for even daring to pretend otherwise.
[Anicka put the blunt out in the ashtray and then picked up her cell phone that had been sitting on the table. She begins to scroll reading a few texts and reply to some as she continues to speak.]
It's the only way Ani can explain to you the measures in which Ani goes about, not beating an opponent, but defeating them. Because there is a very big difference between the two, Ani assures you. Beating an opponent, means all you have to do is put their back, against the mat, for a period of 3 seconds. It isn't hard. Hell, Allison can do it, so you know Ani's right. But DEFEATING an opponent. Showing them the error of their ways, making it crystal clear to them that they never stood a chance to begin with.. Now that, that takes work. Work that not many in this business are willing to put in. And even less are capable of even trying. Let alone looking as good as Ani does while doing it. Ani'd say one percent is capable of that..
And Ani is that one percent.

[Anicka got up from where she had been sitting, the rain was coming and it would put out the fire. She turned and started for the glass patio doors and then she stopped as if she had remembered something. She turned around with a smile.]
Hey Odin… GoT -A- ??MiNuTe??...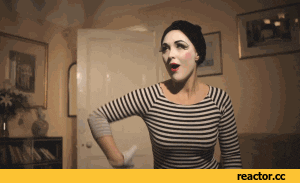 [Scene fades to black as Ani softly laughs and heads inside before she got rained on.]