Post by Krystal Hale on Dec 19, 2021 14:36:38 GMT -5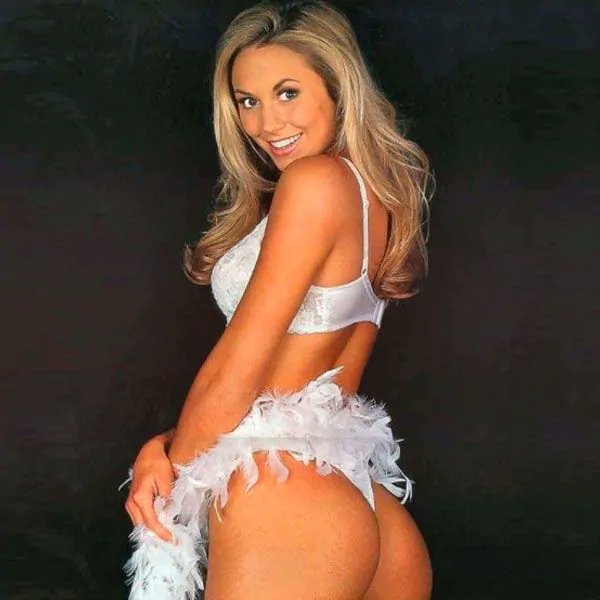 Six Foot
Thunderbolt
KRYSTAL HALE
We find ourselves at a beach. Could it be because of how much of a sunny day it is today? Perhaps so…though it is the middle of Winter. So who the hell would think it would be a good idea to go to such a cold place for the States? Why not an Englishwoman, who is used to much lower temperatures? That would explain why we can see a dusty blonde rolling over to be stomach side down on a towel while greeting us with a smile, the kind knowing that we've been here for quite a while already.
"Oh how nice it is to see you. Please allow me to introduce myself. My name is Krystal Hale and I'll be making my professional wrestling debut by entering…sorry, worded it wrong…I'll be making my professional wrestling debut by winning CruiserHavoc Four."
A short chuckle was quick to follow her declaration as Krystal shook her head for a brief moment.
"I get it, I get it, this won't be the first - and probably not - the last time you hear someone declaring that they'll be the one conquering the rumble and walking out as either the Cruiserweight or one half of the Cruiserweight Tag Team Champions. And I understand that there are a multitude of obstacles that stand in my way. Like the rest of the entrants being, well at least should be, as hungry to win like I am. Add in the fact that I am literally entering this match with no experience at all and most would think that I should be simply using this match as an experience to learn from."
She leftwardly tilts her head slightly.
"And at forty-five years old I'm also probably the oldest person entering this rumble…so I guess people could say that my chances pretty much sucks against a vastly younger field of opponents…"
The Englshwoman simply shrugs her shoulders.
"But do you know what happens when there is a condensed group of people in the middle of a thunderstorm? They get obliterated. But not from many bolts no…instead from the desperation of the crowd. Have you ever seen The Platform? That film and this match have one thing in common…what would happen if you throw a bunch of hungry people together with only one meal? They destroy each other. Any friendships and alliances are thrown out the window as survival instinct overloads everyone and makes them betray their own thoughts and logic until they're the only one able to reach their hand out towards the meal…"
A smile crawls across her face.
"Only to be struck down from one well-timed, well-struck, bolt of lightning."
Miss Hale chuckles as she slowly gets herself up off the towel, exposing her six foot tall frame - inside a sapphire blue bikini - to us in the process, before tilting head back towards us.
"Let me reintroduce myself…I am also known as Krystal Halestorm and I'll be that single thunderbolt at the end, regardless of who happens to be the one left out of those many, younger, others."
Krystal shoots us a smirk and even blows us a kiss before walking away, leaving the last thing we see - before fading to black - being the sandy beach and the tide coming in.
---
First ever Krystal Roleplay, sorry for any crapness