Post by Regan Voorhees on Dec 19, 2021 14:04:49 GMT -5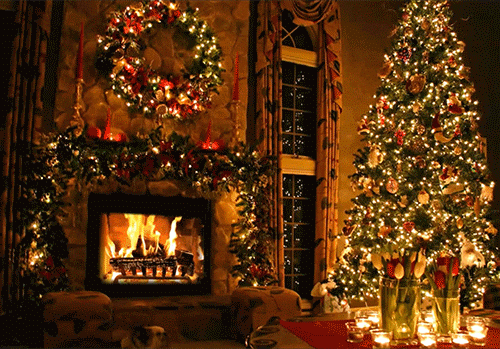 A fire crackles in a picturesque fireplace, ornamented with tinsel and candles and stockings - the classic Christmas trappings in all their immolation-hazard glory. The candles cast an eerie glow on the green tree and its twinkling ornaments - a passionless display with only the appropriate amount of festiveness. From the window, a red-dressed figure stares out at a starless night. She turns.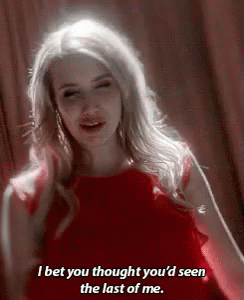 "Joking, of course. If you didn't expect this, you're an idiot. CruiserHavoc 2020 was my wrestling debut, the first of your last 365 days of Regan. And as my post Turmoil-depression ebbs, a familiar sensation replaces it. The urge to conquer. Crush my enemies, reclaim what's mine in a grandiose return to form so that I might tie my Action anniversary up in a big red bow."
"Sorry, losers. Christmas - or whatever you may celebrate, representation matters - is officially ruined. Consider me your ever so chic she-Grinch."
She sips a green cocktail through a candy cane straw.
Green Christmas
Setting her cocktail down, Regan takes a green cookie from a nearby plate.
"Aw, Santa didn't get any."
The camera pushes past her, through the window without so much as shattering the glass, in true cinematic fashion. It rests upon a red-suited body blanketed beneath artificial icy flurries, a nearby snow machine continuing to cover it in white.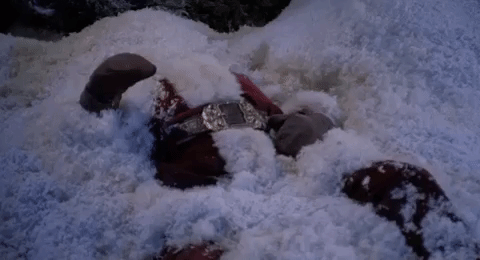 The shot returns to Regan, complete with Santa hat, seated by the fire in a white chair. Cookies, a cocktail, and a parchment scroll sit beside her on a white marble table ornamented in green tinsel.
"Alabama winter doesn't offer much in the way of deadly icy roofs, but with a steep angle and enough Vaseline, any house can make for a Jolly Ol' deathtrap. Tragically, Saint Nick crashed through my custom-made Atticus manger display and met his end in a pile of fake snow. But unlike Tim Allen, I will only selectively be assuming Kringle-ian responsibilities. Presents are out. Though I swear upon Santa's grave that I shall visit merciless retribution upon all the naught who stand between me and regaining my Cruiserweight Championship."
She takes the parchment from the table, unfurling it to the floor.
"And what a list we have. Addy, what sort of nemesis would I be if I didn't pen you in at the top? The thought of ruining something else for you leaves me brimming with holiday cheer. Surely you won't deny me that during the most wonderful time of year? Terra Walker, so sorry if I never congratulated you on stealing my title. But you couldn't even hold it long enough for me to steal it back from you? You're getting an Abattoir this year."
"But the list goes on through CruiserClash icons like Teo Blaze, Karlie Nash, Azurine Vebbins - Abattoirs all around. Rising stars like Roddy Zelez, Kitsumi, Aphriya Adler - eliminations for you, perhaps a Red Camellia thrown in. And what's Christmas without a few delightful surprises? I'll have someone etch their names in as they enter the match, since I'll be a little tied up reascending mountain. Red Mist will be dispensed as appropriate."
"And for thematic purposes, the topper of my Christmas body pile shall be none other than JC Keeton. Perhaps just his head. So sorry to barge in and steal Christmas, but you have something that belongs to me. And unless my heart grows three sizes between now and CruiserHavoc, I can't imagine letting you keep it."
She rolls the parchment back into its previously scrolled form and flings it into the fire, producing a theatrical flare up with extra crackle as the paper turns to ash.
"Don't worry, kiddies. You're all on Santa Regan's shit-list and I'm feeling uncharacteristically generous this year. Eliminations for all, Abattoirs and Red Mists for some, punches while supplies last. Those are as much for me as they are for you. Reclaiming my title won't be easy, but what's the holiday season without a bit of abject misery before opening presents? Terribly sorry for your impending disappointment. No one ever gets what they really want."
"Except for me."